Thrifty Tips: Sports Bra's For Swim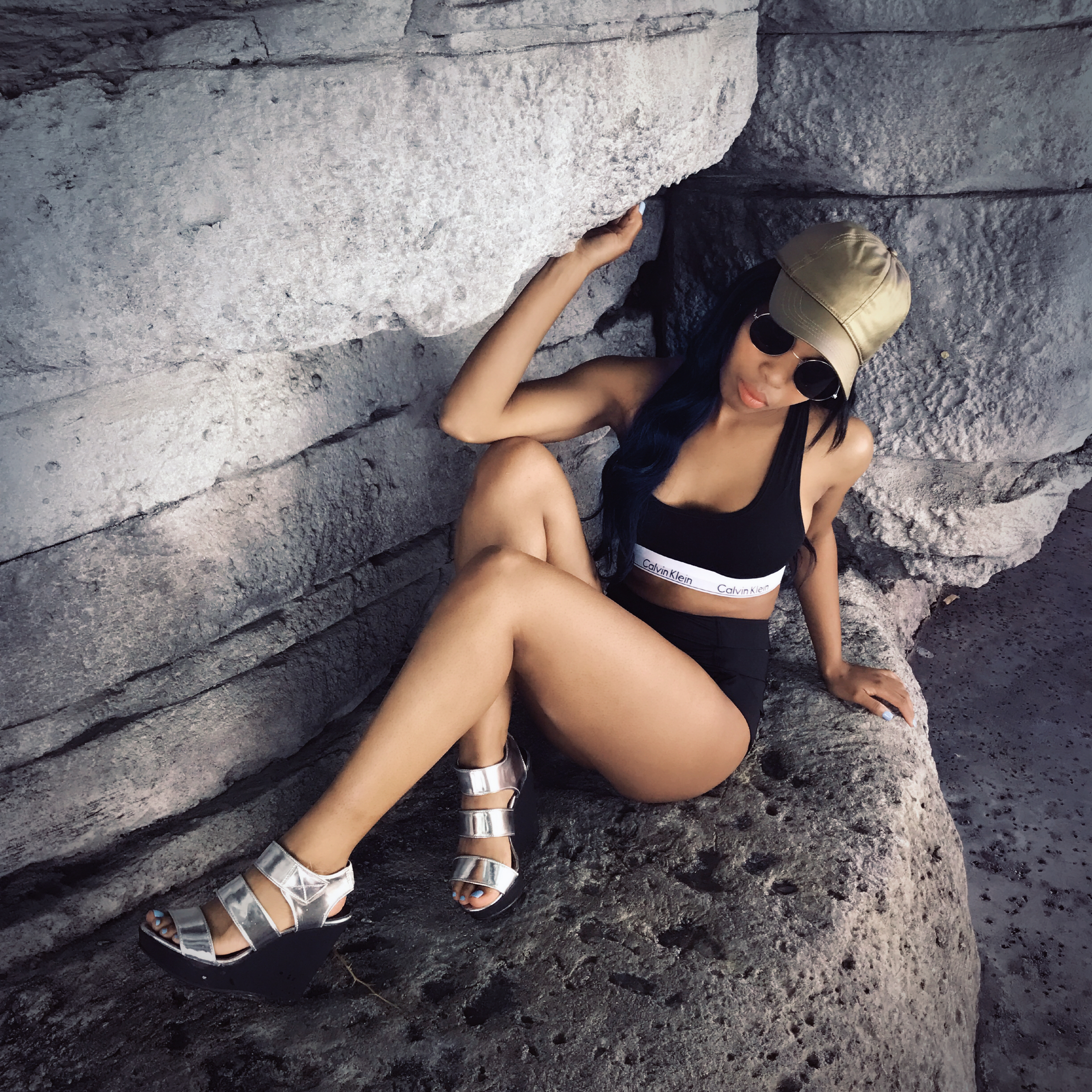 Its that time of year and pool parties pop-up all the time and you have to get mentally ready to show your body to the public in a swimsuit. Ugh...As I look in my dresser I see that I have quite a few swim outfits already but it's never enough of course! I like buying a new swim top to match with bottoms I already have to save money. I also realized that I can save even more money buy wearing my workout bras as swimsuit tops as well LOL! Since athletic wear looks very similar to everyday wearable clothes it makes it much easier to have sports bra as a swimsuit top. Especially when you want to add something new without breaking your pocket change..
I am infatuated right now with my side slit, high-waisted swimsuit bottoms and pretty much anything Calvin Klein! I love the look of their swim and sports bras that this particular brand makes, it has a sporty, tom-boyish, sexy feeling that I love to pair with lots of my other outfits as well! I enjoy wearing this bra under see-through mesh tops so the logo can be seen under the material as an asset to my over all look.