How to Finesse your Fitness Clothes Into a New Look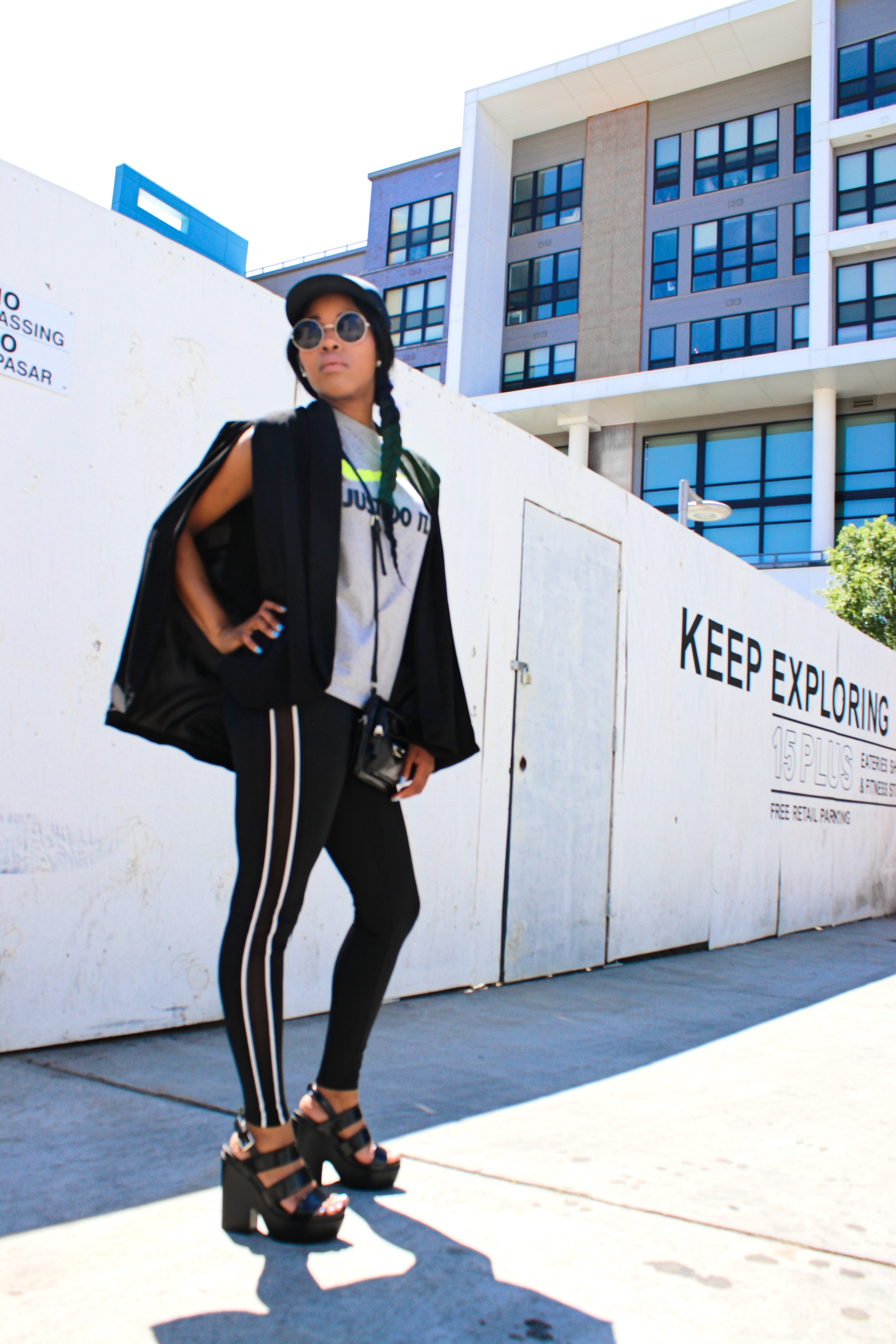 Athleisure is the New Wave we Crave...
Active wear recently has been collaborating with everyday women's attire for a more cleaner, polished look. This fashion statement seems to have been geared towards professional women, who still wants to incorporate a more healthier lifestyle in between their busy work schedules. Lets's not forget about the stay at home, yoga, mom's who also have contributed to influencing this fashion wave. It's pretty cool how you can go workout,(after you've freshened up a bit, of course haha!) then just add a few sophisticated pieces that will give yourself a whole new look! I personally like wearing clothes that can give me flexibility and at the same time make me feel sexy, sleek, and ready to face the day head on! Here I will share some tips on how to master this active-chic look with just adding some pieces from your own wardrobe.
This time of the year transitioning into fall/winter is the perfect time to try this look! By adding layers and mix-matching accessories really will help pull your active-leisure looks together. What I love about this trend is that the possibilities are endless as to what you can do with your workout clothes. First, I would just start out with picking a cute pair of training leggings. However, the key is to find ones that are fashion-forward with a cool print or fabric detailing on them such as; mesh embedded on the side or a lazer-cut design on the ends on the leg. By doing this, when you pair your chic, logo t-shirt like Adidas or Nike, it will instantly elevate. Especially when you add on a necklace and some cute tennis shoes with it! You are on your way to a more active-chic lifestyle.
Find Cool Items With Detailing On Them
I'm telling you guys will be really surprised how easy it is to look active-chic in an blink of an eye! Its all about the pieces you pair together, that will ultimately draw attention to your new sporty, yet sophisticated style. Its important to have pieces that you can wear together and mix and match, while you are on-the-go. For me its easier to have monochromatic pieces with pops of color like neon or a royal blue. I love the simplicity of it all, while taking it up a notch by adding a bold color that gives my outfits a special surprise to look forward to when its all put together. It's just like the saying "less is more!" Those little surprise elements, weather it be adding a red gym bag or a colorful pair of tennis shoes to monochromatic sports get-up, makes it more appealing when there isn't so much going on.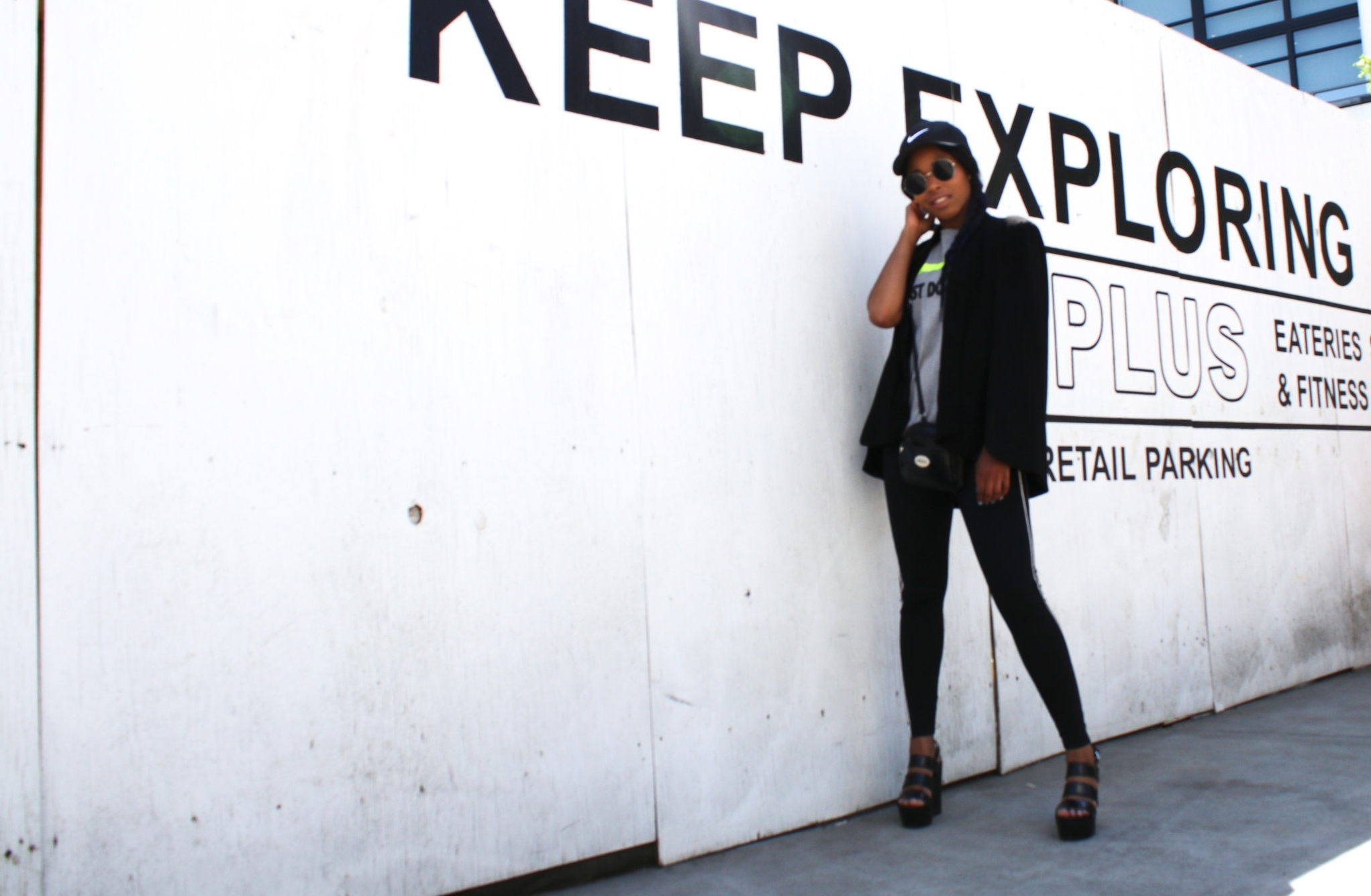 Try Putting Together Pieces That Can "Mix-Match"
Having a more minimalist look also ties into the athleisure way. Its all about using the items you have to maximize the most of your wardrobe by saving money in the process. Think about it for a second, you are using strong pieces that can work in multiple ways. For example, the grey Nike T-shirt I have on is one of my favorite tops to wear. I can pair it with almost anything in my minimalist wardrobe. I can wear it with a denim skirt and heels, with workout shorts and a fierce pair of thigh high boots. Even, just like how I am wearing it in the picture shown with a pair of mesh leggings and sandals could work. I have grown into having my own active, street, chic style by mostly just trying new things with the clothes I already own.
My outfit probably cost less than $200 if I was to break it down to be honest with you! Haha! Adding different textures, accessories, and strong tailored or even over-sized jackets is very important to mastering this leisurewear style. Anyone who knows me, absolutely knows I love to wear logo printed baseball caps. I feel this is one of my strongest accessories that I will add to almost any of my outfits, it definitely gives it that sporty finish. I can wear a body-con dress with heels and throw on a baseball cap, it will immediately turn it into a sexy-sporty, cosmopolitan look.
Another great piece of advice that will pull together a great athleisure presentation is adding different fabrics and textures into a look. When I match things together I look for items that will separate themselves from one another, even if all the items is the same color tone. To go into more detail, lets use my outfit to help paint the picture. Okay, so I am wearing a black pair of leggings right? But if you look closely they are made from an elastic-nylon material, my shoes and cross-body bag are made of a patent leather material and to finish it off is my open-caped blazer. This blazer already has a its own element of surprise in that it is structured and makes this casual look more eloquent. Adding tailored or over-sized jackets is another bonus tip in adding some edgy elements to any leisurewear fit.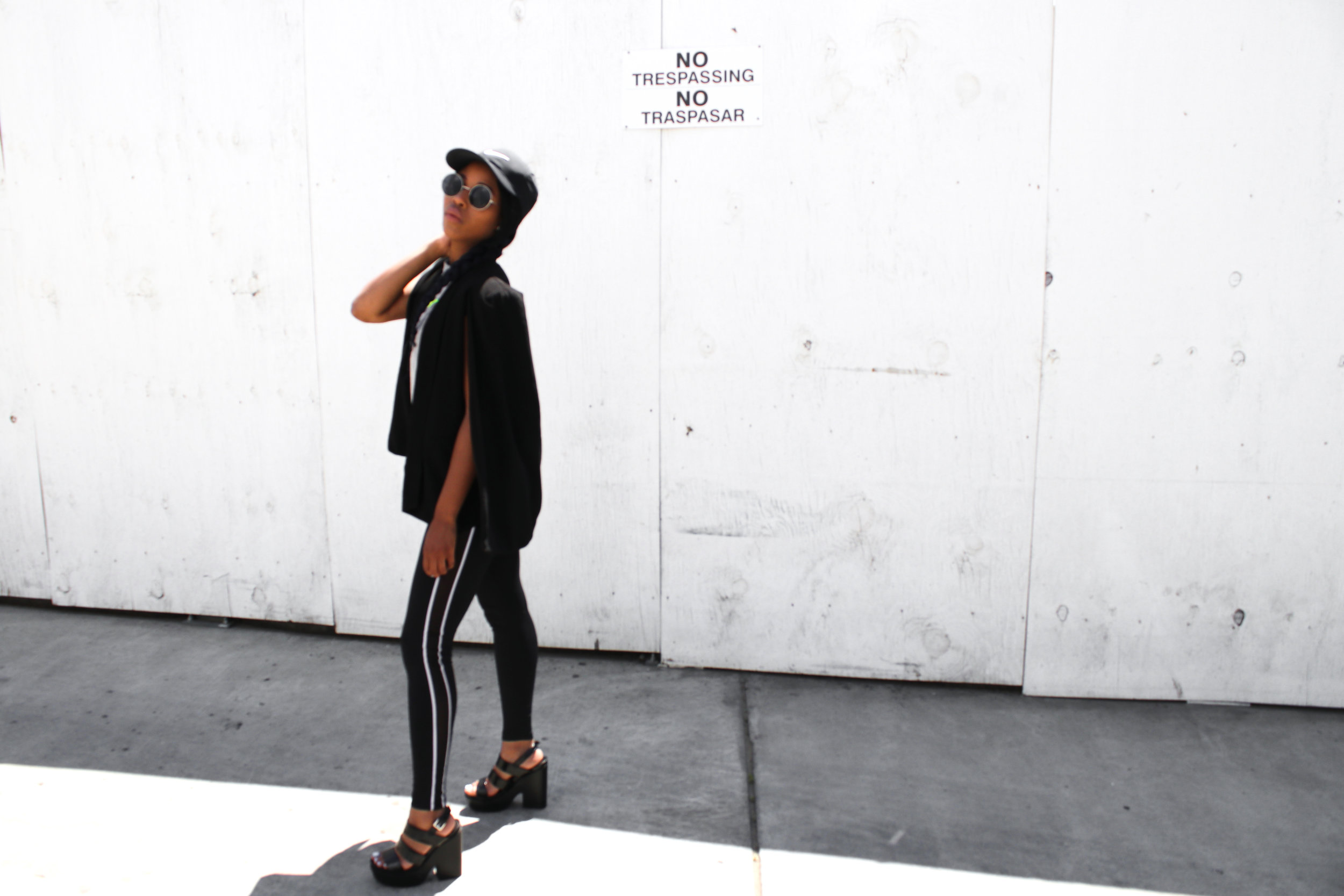 Find affordable pieces that look expensive
The leisurewear is more so just about executing the most out of the fewest items in your wardrobe. It's almost like a science when you think about it but, its not complex at all. Just try to pull looks that can add to your active wear items, like your favorite sports bra you can layer with a cool windbreaker jacket and a cute pair of joggers. There is no wrong way to dress in a athleisure style its more so what makes you comfortable and how can you take that outfit from work-out to a night out!